« HOTELUB at Pullman Toulouse Airport »
Business travellers meet & network at Pullman Toulouse Airport with Hotelub app.
The Pullman Toulouse Airport hotel, right next to the Blagnac airport, is ideal for your business trips in Toulouse! The hotel, constantly impressing its corporate clientele, now connects its business guests right from their reservation & at check-in! It has got an inviting restaurant-lounge bar with terrace and fully-equipped meeting rooms that can accommodate up to 180 business travellers! Perfect for Hotelub!
HOTELUB is the 1st Network of Business Travellers powered by the world hotels! All around the world, Hotels allow their business guests to connect with each other and with their front desk, right from their reservation and at Check-in! With Hotelub, business guests plan to meet at the hotel during their stay. They share convivial moments & boost their professional network while staying informed of the best events available !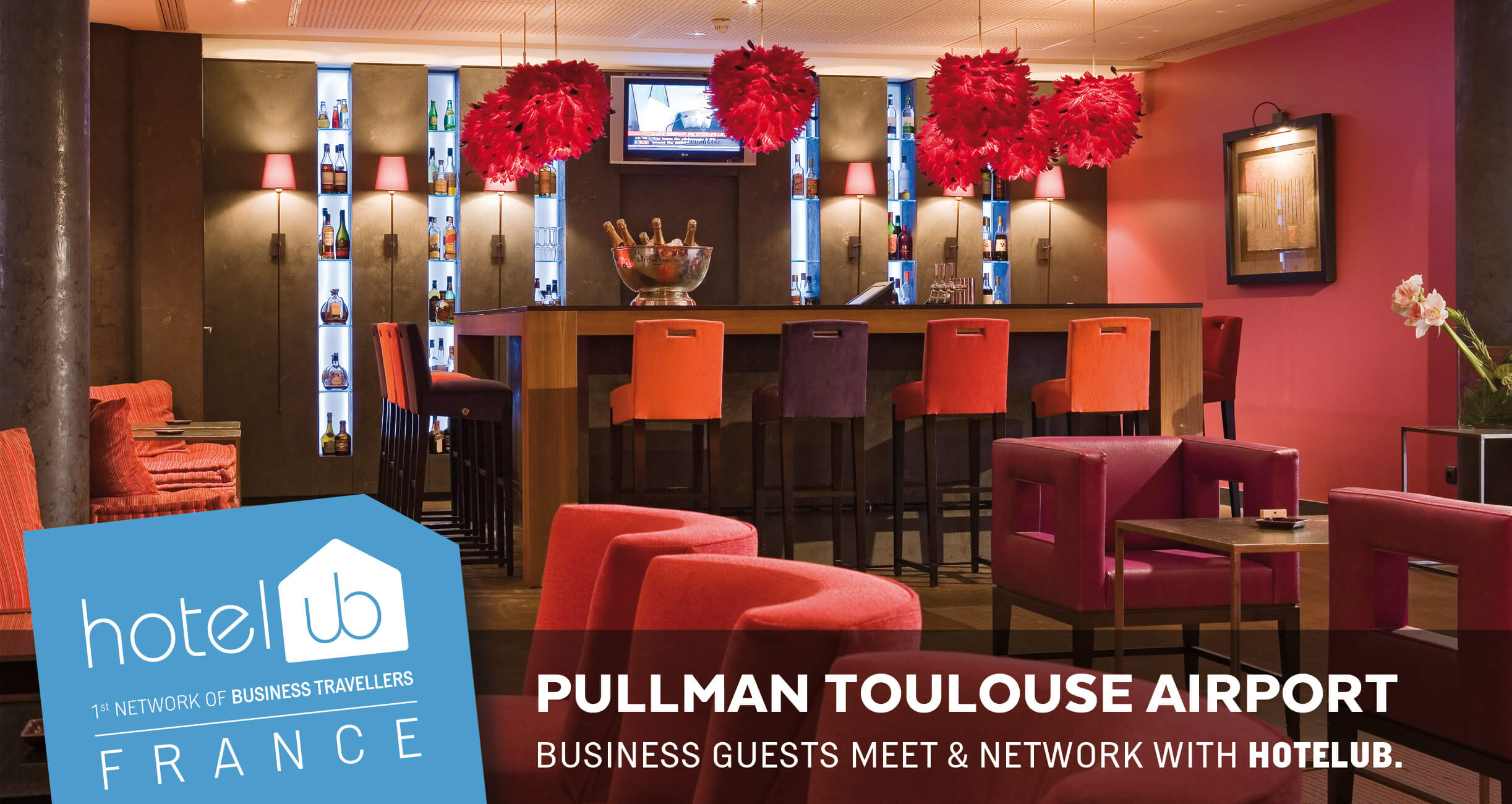 Les clients d'affaires se rencontrent & boostent leur réseau au Pullman Toulouse Airport avec l'application Hotelub.
Au plus près de l'aéroport Toulouse-Blagnac, l'hôtel 4* dispose d'un restaurant-bar lounge chaleureux avec terrasse et de 5 salles de réunions équipées pouvant accueillir jusqu'à 180 voyageurs d'affaires ! L'hôtel offre les meilleurs services à sa clientèle corporate et la met désormais en relation dès la réservation & au check-in !
HOTELUB est le 1er réseau des voyageurs d'affaires, propulsé par les hôteliers du monde ! En offrant la nouvelle application Hotelub, les hôtels mettent en relation leurs clients d'affaires entre eux et avec la réception,  dès la réservation et une fois sur place ! Ainsi, les voyageurs d'affaires planifient leurs rencontres à l'hôtel, partagent des moments conviviaux et boostent leur réseau tout en restant informés des événements prévus pour leurs séjours !